New Thoughts can be created from the toolbar section of TheBrain.
Tap the

icon displayed in the bottom toolbar.

Choose a relationship for your new Thought.
Enter a name for your new Thought and tap Create.

Your new Thought will be created in the relationship location selected.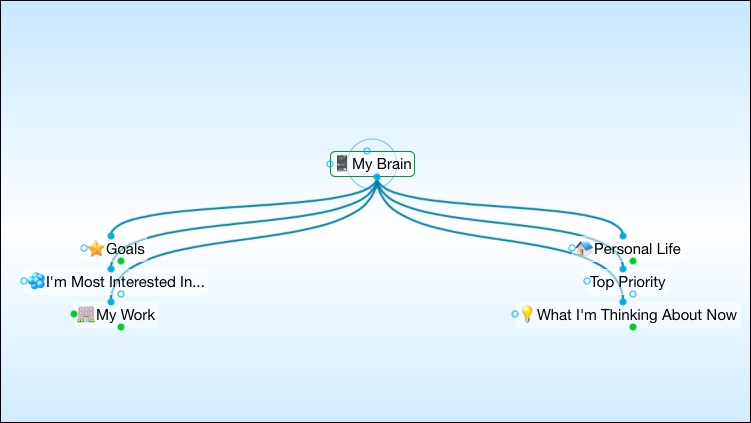 You can also create multiple Thoughts at once, using a semicolon (;). Simply type the name of each Thought you want to create and separate each with a semicolon.

Once you have all the Thoughts you want typed out, tap Create.
All your Thoughts will be created at once.