You can add a file to your Brain from anywhere on your device by sharing it with TheBrain. This will add it to TheBrain's inbox where it can be added to a Thought as an attachment.
To add a file, open the file then tap the menu (circled in red in the image below).
Tap TheBrain.
You will see a brief notification that your item was added.

Tap the attachment icon

in the toolbar section of TheBrain.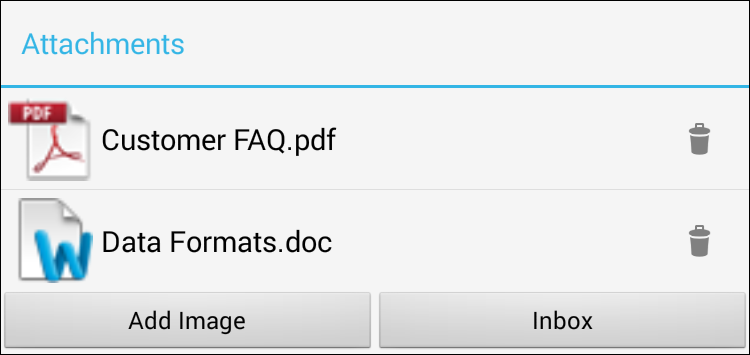 Tap Inbox.

You will see the item you added listed in TheBrain Inbox. You can tap Cancel if you decide you do not want to add the item. Tap the item(s) you wish to add.

Attach will attach the item(s) to your current Thought. Remove will remove the items from the inbox. Cancel will close the inbox.
Tap Attach and your item will be attached to your Thought.