TheBrain's Search feature lets you quickly find a Thought by typing a few letters, and choosing from a list of results.
Tap the
icon in the upper-left of TheBrain.
Type in the name of an existing Thought.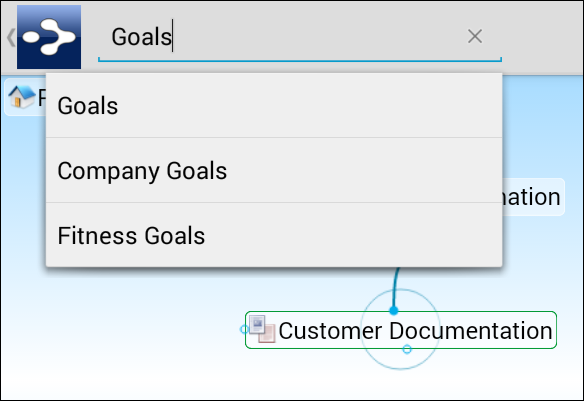 Tap any Thought in the results list and it will be automatically activated.