You can add an image attachment from the toolbar section of TheBrain.
Tap the attachment icon

in the toolbar section of TheBrain or tap the Thought icon directly to the left of the Thought name.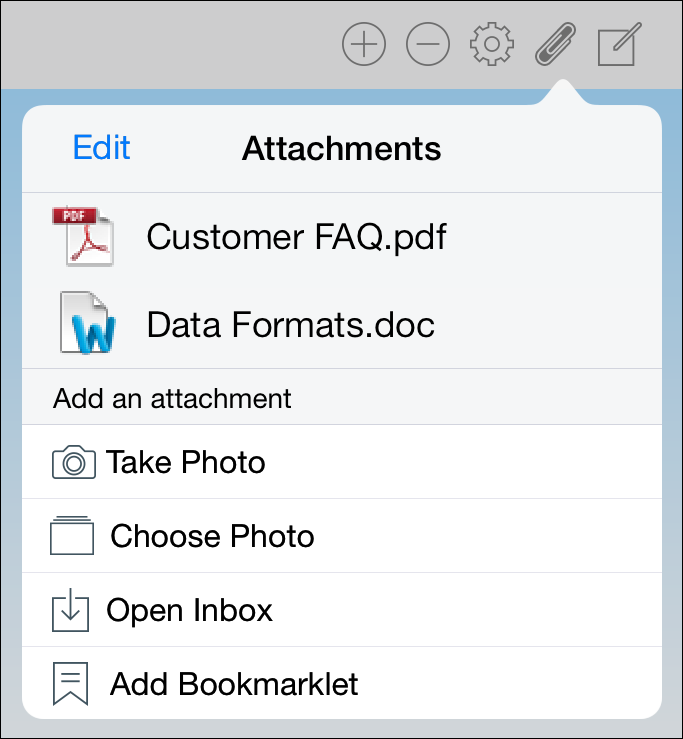 Tap Take Photo.

Your camera will automatically launch. Take a Photo or tap anywhere outside the camera if you change your Mind.
If you are not happy with your result, you can tap Retake to take a new photo. Once you've taken a photo you like, tap Use Photo and it will automatically be added to your Thought as an attachment.