TheBrain has lots of great Example Brains than you can browse or copy to edit as your own. To view the Example Brains, tap 'Example Brains' at the bottom-left of the main screen.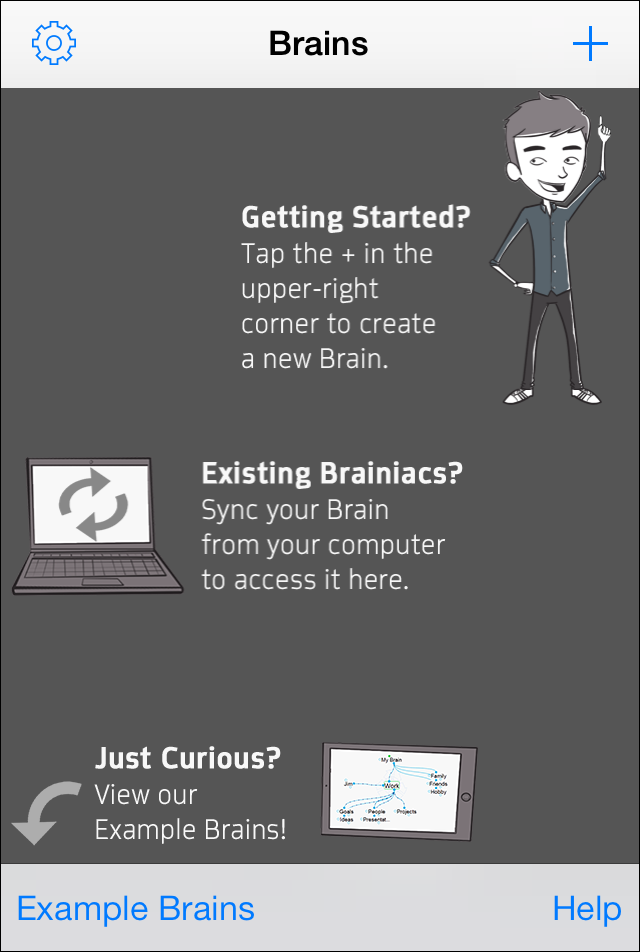 TheBrain offers many great Example Brains to give you ideas. You can view any of these example Brains by tapping on it.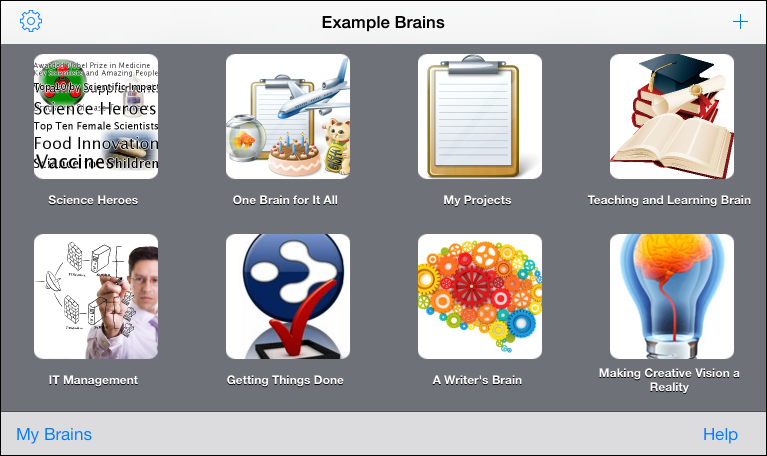 To copy any of these Example Brains to edit on your own, tap and hold on one until it is highlighted with a yellow border and begins shaking. When this happens, you will also notice the option to 'Copy' in the top-left of TheBrain toolbar. Tap 'Copy' and the Brain will copy the Brain into your Brains list.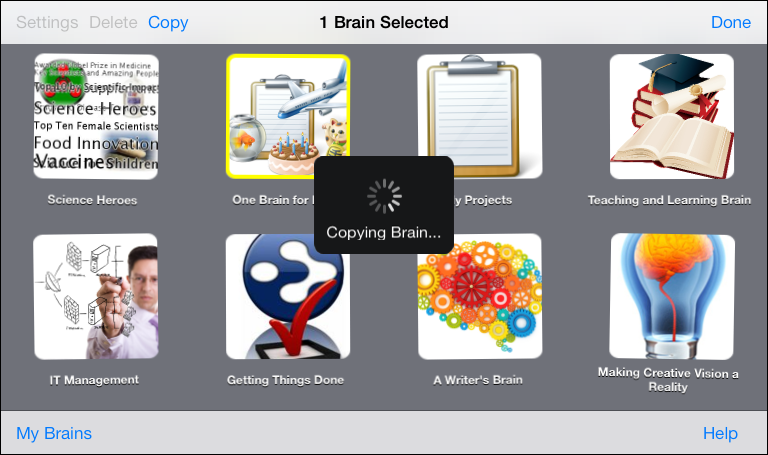 To go back and start editing the copied Brain, tap 'My Brains' at the bottom-left of TheBrain.