Your Brain lets you cruise around all your ideas and information. Unlike static mind maps and folders, TheBrain's fluid display offers a context sensitive view of all relevant information. It's fun and easy to click through any Brain!
1. Tap on any Thought in your Brain and it will move to the center becoming the Active Thought.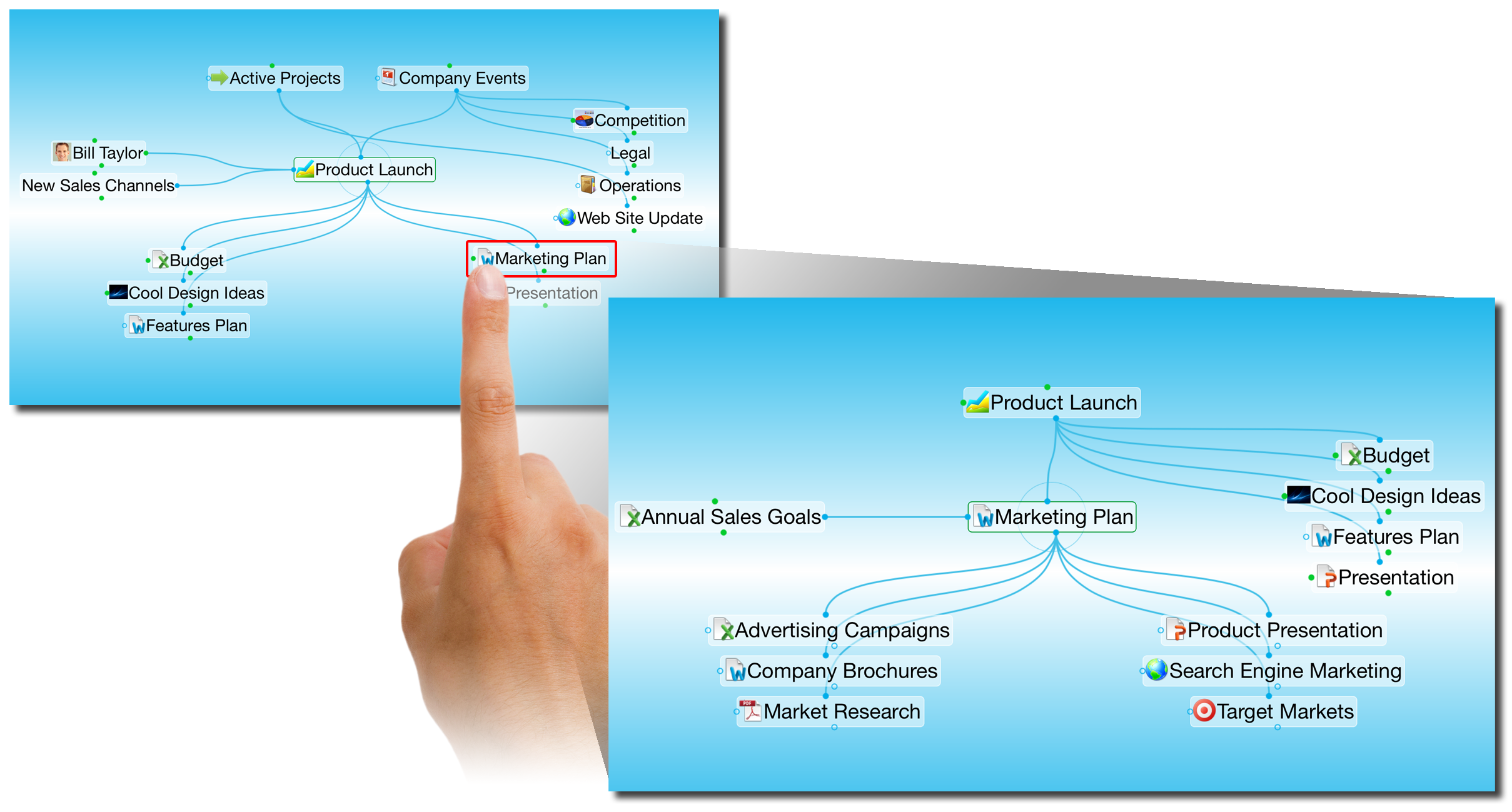 2. All Thought Relationships, Attachments and Notes are always displayed relative to your Active Thought.
Activating Recent Thoughts: The Past Thought List
You can think of the Past Thought List as the visual representation of the phrase, "train of thought" - a scrollable list of Thoughts in the order you activated them. The Past Thought List is displayed at the bottom of your Thoughts. Clicking on any Thought in the Past Thought List activates that Thought. Also, when a new Thought is created it appears in the Past Thought list immediately.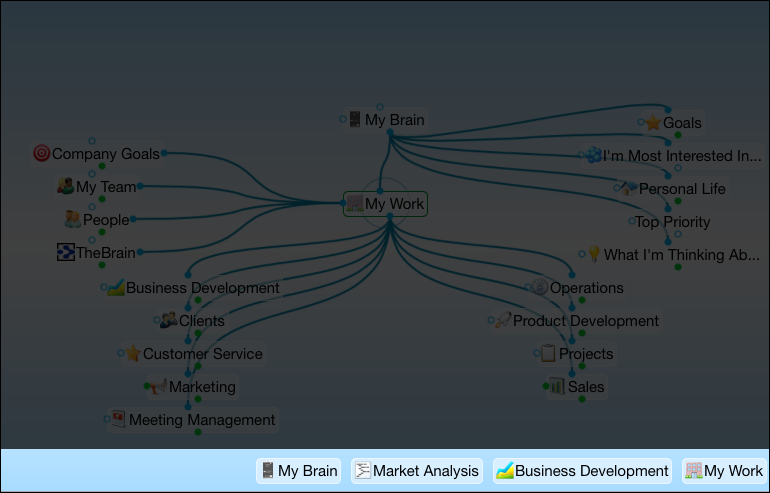 Use the Past Thought List to navigate sequentially, from the first Thought you've activated to the last. The most recently activated Thought (the current active Thought) appears at the right end of the list. If a Thought in the list has a file or Web page attached, the icon for the file's application appears to the left of the Thought.
Navigating Home Quickly
You can always go straight to your main Thought by tapping the

icon displayed in the bottom toolbar.

The Brain also offers a full search. For more on Searching in your Brain go to Search.